The Fairmont Palliser
Calgary, AB

133-9th Avenue SW
Calgary, AB T2P 2M3
Reservations: (403)-260-1230
Code: CAE2022
Moose Mountain Horseback Adventures
Thursday September 22nd, 2022
8:45am – 2:15pm (includes travel time)
12 people max
$121.00 per person
250 lb/max
Ages 8+
Enjoy a 2 hour trail ride through forest, open meadow and up/down hills.  The ride includes a 10 minute introduction followed by a short ride in the arena to get comfortable. Trotting and cantering as the skill level of the rider allows.  Ages 8 and up and all skill levels are welcome!
Pedal Pub Calgary Beltline West Tour
Thursday September 22nd, 2022
2:00pm – 6:00pm (includes travel time)
15 people max
$55.00.00 per person
Ages 18+
Toast the slow-walkers on the sidewalk while you cruise by in style with a freshly cracked drink!  This 2 hour tour will take you through the sights of Calgary's Beltline West area where you will get to experience some great patios and breweries.  A fully stocked cooler with a delicious mix of local craft beers, craft ciders and canned cocktails will get the party started.  Travel to and from is provided so you can sit back and pedal yourself to some fun!
AXE Throwing
Friday September 23rd, 2022
10:30am – 1:30pm (includes travel time)
20 people max
$50.00 per person
Ages 10+ 
Skilled AXE Coaches facilitate you from start to finish by teaching you range safety, throwing fundamentals of different axes (and knives if you're lucky) and maybe even trick throws.  The event lasts 2 hours with players participating in short (but epic) matches, giving you plenty of throwing and social time.  Bring your friends, closed-toe shoes and a fun-first attitude!
Our Speakers
WEDNESDAY SEPTEMBER 21, 2022
DR. TRISH LUKAT
8:00am – 12:00pm | HANDS ON SESSION
---
"HANDS-ON….YOUR COMPUTER"
Swap your files and microscope for a computer and a mouse, and immerse yourself into the world of oral radiology for a few hours. This interactive course will provide an opportunity for participants to navigate through cone beam CT image volumes and gain comfort in the interpretation of common endodontic findings. To enjoy the full experience, participants must provide their own PC laptop (no Macs!) and a two-button mouse, ideally with a scroll wheel.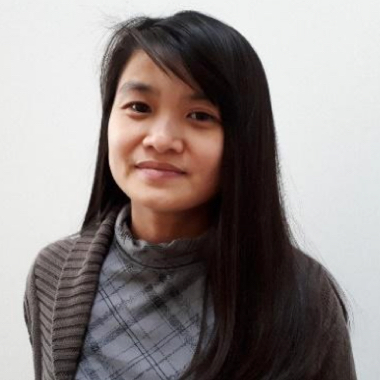 DR. MICHELLE WONG
8:00am – 12:00pm | EDUCATOR'S SYMPOSIUM
---
"EFFECTIVE FEEDBACK IN CLINICAL TEACHING"
Teaching in a clinical setting involves assessment of performance and provision of feedback with the intent of trainee improvement. This workshop distinguishes between strong and weak feedback practices. The session is designed to enhance participants' versatility as teachers in their ability to give effective feedback. Through interactive practice and collegial exchange, participants will be able to reflect on their own teaching and learning strategies, analyze their educational environments, and improve feedback skills.
DR. GEORGE BRUDER
1:00 – 5:00pm | GEORGE HARE LECTURE
---
"BRIDGING THE KNOWING AND DOING GAP: A RESTORATIVE DRIVEN PATH TO ENDODONTIC EXCELLENCE"
This course focuses on the extension of the tooth life cycle. Participants will learn how to efficiently preserve long-term success of the tooth via current endodontic and restorative trends and techniques. The goal of this course is to reinforce the value of combining Endo/Resto and the need to retain Pericervical Dentin and the establishment of a "TruFerrule".
Take your practice to the next level with core concepts from a fresh perspective by learning how to successfully perform modern, fundamental techniques, including endodontic restorations and the Importance of Scientific Evidence.
THURSDAY SEPTEMBER 22, 2022

DR. JOAO MIGUEL SANTOS
8:00 – 10:00am
---
"VITAL PULP THERAPY IN DEFINITIVE MATURE WITH PULPITIS: SCIENCE AND OPINION"
The purpose of vital pulp therapy (VPT) is to maintain the health of all or part of the pulp in normal or inflamed pulps. This group of treatments includes direct pulp capping, partial and full pulpotomy. For decades, VPT has been recommended and widely accepted as treatment for mechanical or carious pulp exposure of permanent immature teeth, with pre-operative diagnosis of normal pulp or pulpitis, to assure completion of root formation (apexogenesis). Today, improved knowledge about pulp biology and development of new bioactive materials allowed broader indications for VPT. Particularly, in managing mature permanent teeth with symptomatic irreversible pulpitis, as an alternative to conventional root canal treatment (pulpectomy). Evidence of good outcome obtained from clinical studies has encouraged some clinicians, and more recently also endodontic associations, to suggest VPT for treatment of mature permanent teeth with preoperative inflammation, in order to maintain the pulp's protective mechanisms and great healing capacities. The success of VPT greatly depends on i) the absence of microorganisms, and ii) the pulpal immunocompetence/level of inflammation. However, both aspects cannot be currently reliably determined clinically. Therefore, combining rigorous pre-operative pulp diagnosis with attentive intraoperative pulp tissue status assessment is mandatory to achieve an adequate case selection.
DR. TRISH LUKAT
10:30am – 12:30pm
---
"CBCT AND ENDODONTICS: JOINING FORCES"
Time to channel your power of x-ray vision! This presentation will focus on the use of cone beam CT imaging for endodontic applications, with the goal of improving diagnostic and treatment planning skills. Included will be a review of the indications for cone beam CT imaging, an overview of common endodontic imaging interpretations, and a discussion of the strengths and weaknesses of cone beam CT imaging within the realm of endodontics. 
---
DR. GEVIK MALKHASSIAN

1:30 – 3:30pm
---
"PERFORATIONS: REPAIR, PROGNOSIS AND TREATMENT"
Root perforations are among the unwanted happenings that may compromise the prognosis of the tooth. 
The lecture is prepared to define and classify different types of perforations and briefly discuss its pathogenesis. Then it will review how to diagnose and manage them as well as what impact they may have on the prognosis of the treatment. Finally, it will present some available repair modalities especially on the use of Bioceramic materials especially MTA as a repair material. The emphasis will be on the prognosis.  Several clinical cases will be presented.
FRIDAY SEPTEMBER 23, 2022

DR. GINO GIZZARELLI
8:00 – 10:00am
---
"WHY ARE DENTISTS THE SECOND LARGEST PRESCRIBERS OF OPIOIDS? HOW CAN WE STOP THE OPOID BOOM?"
The past and present opioid (fentanyl) crisis will be presented and what dentists can do to help their patients in the midst of this nationwide tragedy.
MR. STEVE ROHR
1:00 – 3:00pm
---
"THINGS ARE LOOKING UP!"
The extent of Steve's dental training is learning how to floss in second grade. So, naturally, this makes him an ideal choice to keynote to the nation's experts in Endodontics. That being said, he is your biggest fan and wants to tell you why.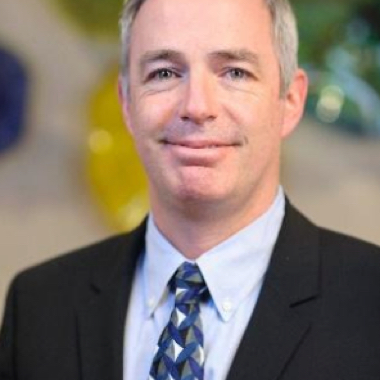 DR. DAVID LANDWEHR
3:30 – 5:30pm
---
"THE PULP MAY NOT BE THE PROBLEM: SYSTEMATIC DIFFERENTIAL DIAGNOSIS OF PERIAPLICAL RADIOLUCENCIES"
For clinicians, it is easy to assume that any radiolucency associated with pain is of pulpal or inflammatory origin, especially if the tooth has a significant restorative history.  However, numerous disease entities of variable clinical significance can be identified in the periapical region, and differentiating the typical endodontic presentation from that of a potentially more life threatening or insidious etiology is of critical importance to ensure ideal management and outcome.  This review, based on clinical cases, will highlight a variety of diagnostic roadblocks including the limitations of pulp testing and radiographic interpretation of periapical images and cone beam computerized tomography.  Advanced endodontic diagnosis with systematic method for the development of a differential diagnosis of periapical radiolucencies will be the main focus of this discussion.
SATURDAY SEPTEMBER 24, 2022

DR. MEETU KOHLI
8:00 – 10:00am
---
"TRISILICATE CEMENTS IN ENDODONTICS – PROS AND CONS"
The advent of MTA about 2 decades ago brought about a significant change in the practice of clinical endodontics. A material that suited our work-space and the periradicular tissue, perfectly. It has been extensively investigated in in-vitro, animal and clinical studies. With due diligence in the literature, MTA has our academic and investigative endorsement. However, there are limitation to the MTA and these are being attempted to overcome with the newer Trislicate cements. The presentation is an overview of the current research and clinical applications of the newer bioceramics. Published research will be critically reviewed and clinical cases presented demonstrating the applications in various treatment modalities, such as obturation, vital pulp therapy, endodontic microsurgery, reimplantation, perforation repair etc. By the end of the presentation the participants will have an evidence-based evaluation of the chemical, physical and biological properties of Bioceramics pertinent to endodontics. They should be able to evaluate the advantages and limitations in clinical use.
DR. BRIAN HABAS
10:00am – 12:00pm
---
"MY JOURNEY WITH GENTLEWAVE®"
In this lecture, Dr. Brian Habas will discuss the evolution of his endodontic practice and key changes he has implement over the years. He will review the "paradigm shift" that is taking place in endodontics and how integrating new technologies has directly impacted his patients and his practice. He will specifically review the GentleWave technology and briefly discuss the science behind the safety and efficacy. Lastly, he will share how these changes have enabled him to practice more conservative endodontics, which will include minimal instrumentation and increasing dentin preservation.
Exhibitor Registration – SOLD OUT!
---