53rd Annual Meeting
September 13th-16th, 2017
St. Andrews by the Sea, New Brunswick
Everything about our town is special, including our status as a National Historic District, one of the oldest and loveliest in the Maritimes. St. Andrews is a treasure trove of beautiful architecture, unparalleled scenery and rich marine life. Today we offer all the features of a thriving modern resort, yet our streets remain steeped in turn-of-the-century charm.
Transportation Arrangements: Please note that there are limited vehicles running to/from the Saint John airport and the Algonquin Hotel. Please personally make arrangements through once of the car service companies listed below:
Merrill Chauffeured Services
(luxury sedans/SUVs)
http://www.merrillcs.com/
Coach Atlantic Group
(passenger vans/luxury SUVs)
http://coachatlanticgroup.com/main/
Hertz Rentals
(at Saint John airport)
1-800-263-0600/1-506-634-6655
Avis Car Rentals
(at Saint John airport)
1-800-831-2847/1-506-696-4406
Enterprise/National/Alamo Car Rentals
(at Saint John airport)
1-800-261-7331/1-506-696-3340
Budget Rent-a-Car
(at Saint John airport)
1-800-268-8900/1-506-633-3467
Airport Limousine Services
(at Saint John airport)
1-506-636-0037
Saint John Executive Limousine
1-506-642-5466
http://saintjohnlimo.ca/
Address
The Algonquin Resort
184 Adolphus Street
St. Andrews, NB E5B 1T7
Toll Free: 1-855-529-8693
Direct: 1-506-529-8823
Reservations: In order to receive our CAE preferred meeting rate be sure to book before August 14th, 2017. The block will be released as of this date.
Booking Code: CAE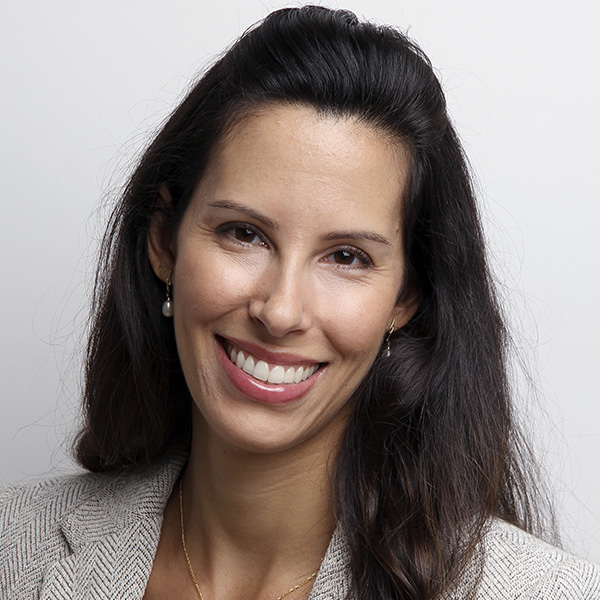 ---
Drs. Isabel Mello and Juliana Santos and Mrs. Suzanne Balcom
Topic: Educators Symposium
Synopsis: The generation gap in the classroom: how to interact, teach and assess.
This symposium will motivate a discussion about the impact of the generational gap between students and educators on the learning process. Does the assessment of students change when generations are different? How to better communicate with our students? These and other questions will be answered during the meeting. This year the symposium will benefit from the participation of an invited speaker: Suzanne Balcon from Wolfville, Nova Scotia, an experienced speaker on intergenerational relationships and who has been involved in dental practice management for several years. The educators attending the symposium will have the chance to learn from each other by discussing real teaching-learning situations.
Full-time and part-time educators are welcome.
Bruno Azevedo
Topic: Mastering CBCT in Endodontics
Synopsis: Diagnostic information directly influences clinical decisions. Accurate data lead to better treatment-planning decisions and potentially more predictable outcomes. The ability to assess an area of interest in 3-D eliminates the superimposition that is inherent in conventional radiographic imaging. Cone beam technology currently has numerous applications in the dental field. CBCT is having great impact and is dramatically changing case diagnosis and treatment. This hands-on interactive course is for beginners and intermediate users and will cover the interpretation of small volume high resolution scans acquired for endodontic purpose. It will demonstrate how to systematically review 3-D volumes to minimize time and maximize diagnosis. Advance registration required and space is limited.
Attendees a required to bring their own Windows compatible laptops. Macs are not recommended.
Learning Objectives:
List cone beam technology's advantages over conventional radiography.
Apply CBVT imaging in the following cases: diagnosis of pain, vertical root fracture and treatment of internal and external resorption.
Recognise key anatomical structures in 3-D and understand techniques to minimize artifacts during 3-D interpretation, treatment planning and treatment outcomes in the daily practice.

Robert Roda
Topic: Post-Treatment Endodontic Disease: Clinical Decision Making
View Bio & Lecture
What to do in St Andrews?
Here are the top 5 things to do in St Andrews!
Huntsman Fundy Discovery Aquarium
Day and Time
Lecture Topic
Location
Wednesday Sept 13th
7:00am – 5:00pm
Registration Open
TBA
9:00am – 12:00pm
Educator's Symposium
"The Generation Gap in the Classroom: How to Interact, Teach and Assess"
TBA
9:00am – 12:00pm
Hands-On Workshop – Dr. Bruno Azevedo
CBCT Interpretation: Case Evaluation and Diagnosis
(pre-registratoin required)
TBA
10:30am – 10:45am
Coffee Break
TBA
12:00pm – 1:00pm
George Hare Memorial Luncheon (Lecture Registrants Only)
TBA
1:00pm – 2:30pm
George Hare Memorial Lecture – Dr. Rob Roda
"Post-Treatment Endodontic Disease: Clinical Decision Making"
TBA
2:30pm – 3:00pm
Coffee Break
TBA
3:00pm – 4:30pm
Presentation – To Be Determined
TBA
6:00pm to 10:00pm
Welcome Reception – Lobster Boil
TBA
Thursday Sept 14th
7:00am to 5:00pm
Registration Open
TBA
7:00am to 9:00am
Breakfast
TBA
7:00am to 2:00pm
Exhibits Open
TBA
8:00am – 8:15am
President's Welcome
TBA
8:15am – 9:45am
Dr. Bruno Azevedo
"The Importance of 3-D Imaging of the Maxillary Sinus in Dentistry
TBA
9:45am – 10:00am
Coffee Break
TBA
9:00am – 11:30am
Dr. Bettina Basrani
"Disinfection of the Root Canal System: Update"
TBA
11:30am – 1:30pm
Happy Hour
TBA
1:30pm – 6:00pm
Social Afternoon – Whale Watching Tour and Paul Teplitsky Golf Tournament
TBA
Friday Sept 15th
7:00am to 5:00pm
Registration Open
TBA
7:00am to 8:00am
Past President's Breakfast
TBA
7:00am to 9:00am
Breakfast
TBA
7:00am to 5:00pm
Exhibits Open
TBA
8:00am – 9:30am
Dr. Syngcuk Kim
"Endodontic Microsurgery: Theory and Practice"
TBA
9:30am – 10:00am
Coffee Break
TBA
10:00am – 11:30am
Dr. Samuel Kratchman
"Intentional Replantation"
TBA
12:00pm – 1:30pm
CAE Business Lunchon (Members Only)
TBA
1:30pm – 3:00pm
Dr. Sergio Kuttler
"Riding the Wave of Gold Technology in Endodontics"
TBA
3:00pm – 3:30pm
Coffee Break
TBA
3:30pm – 5:00pm
Case Study Presentations
TBA
6:00pm – 7:00pm
President's Reception
TBA
7:00pm – 11:00pm
President's Dinner
TBA
Saturday Sept 16th
7:00am to 12:00pm
Registration Open
TBA
7:00am to 9:00am
Breakfast
TBA
7:00am – 12:00pm
Exhibits Open
TBA
8:00am – 9:30am
Dr. Ken Hargreaves
"Successful Management of Acute Dental Pain"
TBA
9:30am – 10:00am
Coffee Break
TBA
10:00am – 11:30am
Dr. Alan Law
"Pain Following Endodontic Treatment"
TBA
Registration Opens Monday May 1st, 2017
---